Welcome to The Hydro Club Restaurant
The Hydro Club Restaurant is the ultimate pre-show dining facility, located in the heart of The SSE Hydro with panoramic views across the arena.
Reservations are exclusive to 'Hydro Club' members until one week prior to the event date, at which time online reservation is opened to event ticket holders.
Online reservations are currently available for the events listed below. Simply click the 'Book now' button next to the artist or event of your choosing and follow the simple steps to confirm your table. If your chosen event is not shown, please check back within one week of the event date for availability.
The Hydro Club Restaurant experience includes:
Early access to the venue through our hospitality entrance,
A private table for the evening,
3 courses from our seasonal Restaurant menu,
Access to the lounge for an hour at the end of the performance
Upgrading to The Hydro Club Restaurant costs £30 per person*
Please note that reservations are strictly subject to availability and can only be made via the online reservation system for shows listed below. This offer does not include alternative seating for the show or access to any parking facilities.
*Standard upgrade price. Alternative packages may be offered at elected event
Upcoming Events — Make a Reservation
Please note, you must have a valid ticket for the event on the date of booking.
There are currently no events available. Please check back later.
Venue Map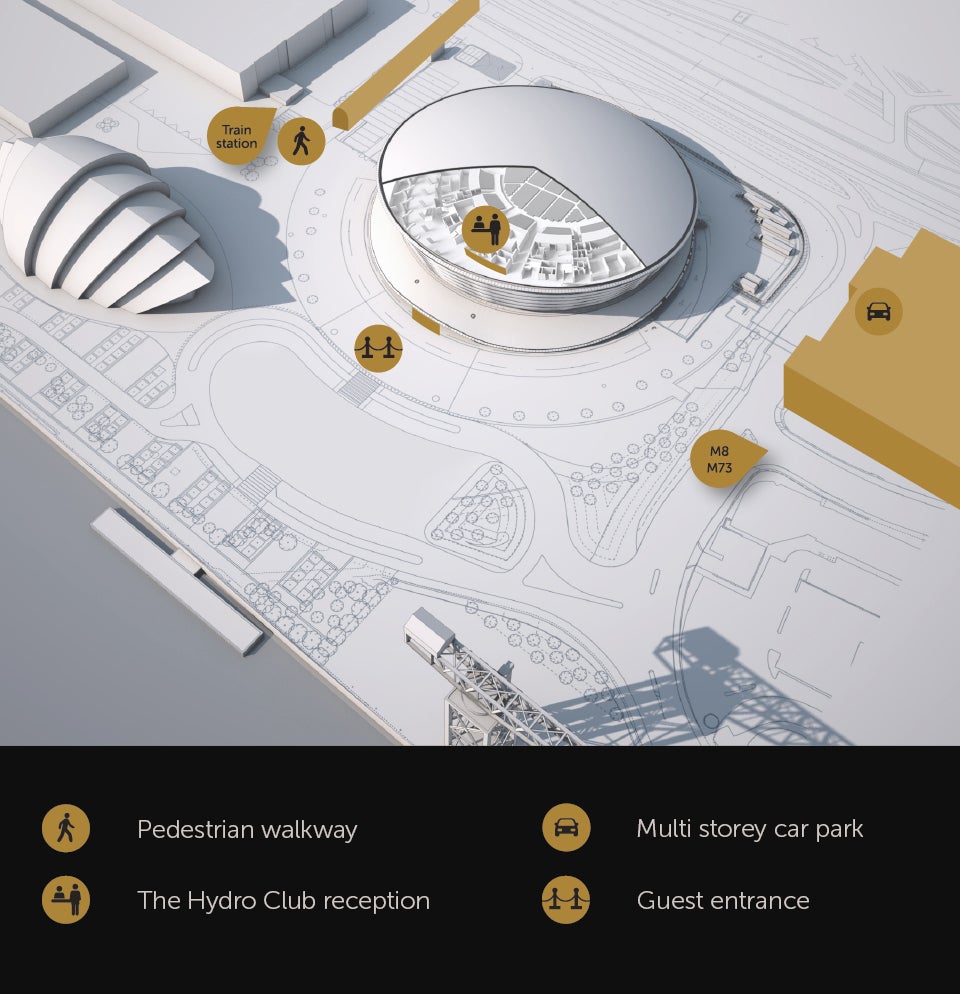 Venue Map
Notes
Notes
A multi-storey car park is located adjacent to The SSE Hydro, and costs £8 to park for the duration of an event. Parking is not included in the upgrade price.
The Hydro Club Restaurant is located within The SSE Hydro arena, and a valid event ticket on the date of your booking is required for access.
Our prices do not include an event ticket and no alternative seating is provided or offered.
Contact Us
For further information, please contact:
The Hydro Club Restaurant
0141 576 3131